Newswise — Konstantin Balashov, MD, PhD, professor of neurology at Rutgers Robert Wood Johnson Medical School, was on board a helicopter that made an emergency landing on the Kamchatka Peninsula in Russia, injuring three people. The only physician on board, Dr. Balashov provided urgent medical aid to the injured passengers, preventing a possible severe disability for one.
On August 13, Dr. Balashov was one of 23 passengers on a one-day, private helicopter trip through the Geyser Valley on the Kamchatka Peninsula, a very rural area of eastern Russia that can only be reached by special vehicles. During the journey from the valley to a local resort for fishing, something went wrong with the helicopter, and the pilots had to make an emergency landing, causing nearly every passenger to be tossed to the back of the helicopter and injuring three people.
After the passengers exited the helicopter, Dr. Balashov was able to examine them. One of the passengers experienced a forehead injury, so Dr. Balashov inspected her cognitive ability and other neurological functions. Suspecting a cervical fracture, that was later confirmed in the hospital, Dr. Balashov immobilized the patient.
"I found a big piece of hard plywood and put the patient on that with instructions not to move. If she wasn't immobilized, she would have had a worse outcome, and possibly even a spinal cord compression with permanent neurological disability," he commented.
Another passenger was hit by an object during the landing, and appeared to have a leg fracture. To immobilize his leg, Dr. Balashov used a saw to make a wooden plank which he attached to the man's leg. The passenger was later diagnosed with tibial fracture. The third injured passenger suffered a deep skin and muscle laceration of his thigh. The doctor cleaned the wound and used a sterile gauze to stop bleeding.
Dr. Balashov confirmed that without his early intervention before the medical helicopter arrived, and immobilization of the passengers, more serious injuries could have occured. He attributes this quick thinking to medical training.
"All doctors know what to do in emergencies—we were trained to quickly assess situations and act on them. It's an instant reaction and subconscious drive within every physician. It's what makes a physician a physician."
An hour and a half after the crash, a medical helicopter arrived and transported the three injured passengers. The remaining tourists waited another hour for a new helicopter to arrive, during which time, Dr. Balashov grabbed a fishing rod and enjoyed the scenery of the valley.
On whether or not he would ride in a helicopter again, Dr. Balashov says, "Of course! There's a chance of accidents no matter what you do, but it's worth taking the risk to visit remote places and experience the world."
About Rutgers Robert Wood Johnson Medical School
As one of the nation's leading comprehensive medical schools, Robert Wood Johnson Medical School is dedicated to the pursuit of excellence in education, research, health care delivery, and the promotion of community health. Part of Rutgers, The State University of New Jersey, Robert Wood Johnson Medical School encompasses 20 basic science and clinical departments, and hosts centers and institutes including The Cardiovascular Institute, the Child Health Institute of New Jersey, and the Women's Health Institute. The medical school has been recognized by U.S. News & World Report as among the top 100 medical schools in the nation for research and primary care.
Robert Wood Johnson Medical School and Robert Wood Johnson University Hospital, an RWJBarnabas Health facility and the medical school's principal affiliate, comprise one of the nation's premier academic medical centers. Clinical services are provided by more than 500 faculty physicians in 200+ specialties and subspecialties as part of Rutgers Health, the clinical arm of Rutgers University. Rutgers Health is the most comprehensive academic health care provider in New Jersey, offering a breadth of accessible clinical care throughout the state supported by the latest in medical research and education.
Robert Wood Johnson Medical School maintains educational programs at the undergraduate, graduate and postgraduate levels on its campuses in New Brunswick and Piscataway and provides continuing education courses for health care professionals and community education programs. With more than 5,500 alumni since the start of its first class in 1966, the medical school has expanded its comprehensive programming and educational opportunities and is at the forefront of innovative curriculum development and a visionary admissions program. To learn more about Rutgers Robert Wood Johnson Medical School, visit rwjms.rutgers.edu. Find us online at www.facebook.com/RWJMedicalSchool and www.twitter.com/RWJMS.
###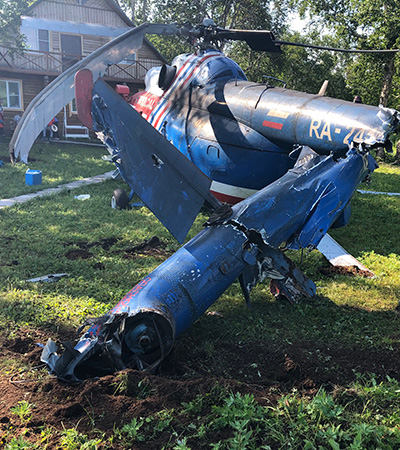 Credit: Konstantin Balashov
Credit: Konstantin Balashov