Newswise — WASHINGTON, D.C. (June 13, 2019) – The Federation of State Medical Boards (FSMB) has released a report entitled "Healthcare and Digital Credentials: Technical, Legal, and Regulatory Considerations". This report surveys and expands upon the FSMB's experience applying digital technologies, such as blockchain and OpenBadges, in its efforts to alleviate administrative burdens and promote best practices that can be implemented by state medical boards and health care administrators who use the licensing and credentialing process in fulfilling their mission of protecting the public.
"The FSMB is taking a leading role in analyzing the practical application of digital credentials in both healthcare and the regulated professions," said FSMB CEO and President Humayun Chaudhry, DO, MACP. "The insight found in this report is timely as all regulatory boards look to see how technology can be implemented in service to patient safety and regulatory excellence."
The current process of credentialing requires physicians and other health care practitioners to provide state medical boards, hospitals and insurance companies documentation of education and training that is sent directly from the issuing institution or which has been verified independently by a third party. To assist physicians in this process, the FSMB operates the Federation Credentials Verification Service (FCVS), an NCQA-certified credentials verification platform, that is widely used by physicians and physician assistants seeking medical licensure and credentialing. Each year, FCVS is used in approximately 50% of medical licensing decisions made in the United States. However, the report concludes that the current process continues to reflect a paper-based chain of custody and is filled with redundancies that ultimately increase the time and costs borne out throughout the system. Digitization of the necessary documentation is specifically cited as an achievable way to address these issues, as well as reduce administrative burdens cited as a contributing factor to physician burnout.
"Over the last two years, our internal review of the credentials creation and verification process illustrated that available technologies were not being used to their fullest potential," said FSMB Chief Information Officer Michael Dugan. "Although this report started as an internal project to review our own systems, it became evident that a comprehensive review of available and developing technologies to provide trust and public safety is not only timely, but necessary. The FSMB and other stakeholders are continuously working to evolve the licensing and credentialing process to meet the needs of the healthcare market of the future."
To assist in the review of the technologies currently being used and developed in the area of education and credentialing, the FSMB partnered with Learning Machine, a leading contributor to open standards for digital credentials and a provider of software solutions for the creation of digital credentials by educational and governmental institutions. Natalie Smolenski, SVP of Business Development at Learning Machine, explained the rationale for the report: "Policymakers, educators, medical practitioners and patients are all looking for guidance about the options available to them for making the credential sharing and verification process far more efficient and secure. This report provides a much-needed primer, outlining the technical and practical contexts in which different types of digital credentials are best used."
The report specifically surveys three available technologies: digital signatures, Open Badges, and blockchain-enabled credentials (Blockcerts). While no binding guidance is issued on what technology should be adopted, the report analyzes which of these technical solutions sufficiently meet existing legal and regulatory requirements of healthcare, while also delivering improved document portability, independence, and the level of trust patients expect in modern healthcare delivery models. Moreover, it provides descriptions of the unique technical features of each digital credential format and how these features align with the requirements for medical licensing and credentialing. Finally, the report calls for an industry-wide willingness to evaluate process and implement changes that specifically address existing inefficiencies and barriers. "Any organization or institution considering digital credentials can benefit from the research found in this report, and it is our hope that it sparks additional interest and collaboration that will modernize the licensure and credentialing process," said Dugan.
About the Federation of State Medical Boards
The Federation of State Medical Boards (FSMB) is a national non-profit organization representing all medical boards within the United States and its territories that license and discipline allopathic and osteopathic physicians and, in some jurisdictions, other health care professionals. The FSMB serves as the voice for state medical boards, supporting them through education, assessment, research and advocacy while providing services and initiatives that promote patient safety, quality health care and regulatory best practices. To learn more about FSMB, visit www.fsmb.org. You can also follow FSMB on Twitter (@theFSMB).
CITATIONS
Download PDF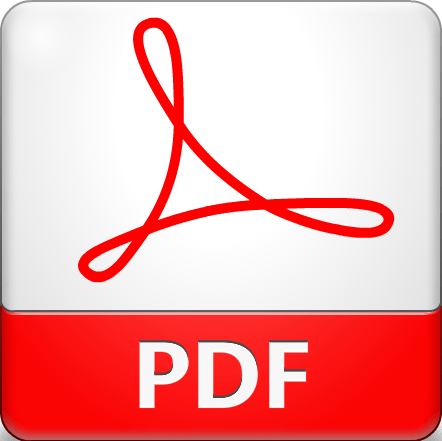 Recommended For You