Newswise — Chula researchers have found that "rutin" extract from orange peel can kill the COVID-19 virus. They are developing it into drugs while pointing out that drug research is still necessary along with vaccine research and suggesting that Thai people should adjust their views on herbs to create added value.
Around the world, all hands are on deck against the clock to cope with the COVID-19 pandemic, including vaccine research and antiviral drugs study. Several herbs have been mentioned as potentially viable. Chulalongkorn, as a leader in herbal research, has been in search of chemical compounds that are effective against COVID-19, and recently held the third seminar in the "CHULA the Impact" seminar series, entitled "Innovative Herbal Medicine Against COVID-19". On the panel were, Dr. Kittikhun Wangkanon and Asst. Prof. Dr. Thanyada Rungrojmongkol of the Department of Biochemistry, Faculty of Science, and Assoc. Prof. Dr. Siwaporn Boonyasuppayakorn of the Department of Microbiology, Faculty of Medicine, to provide updates on the progress of Thai herbal research for the production of modern medicines to attack the viral protease and put an end to the pandemic.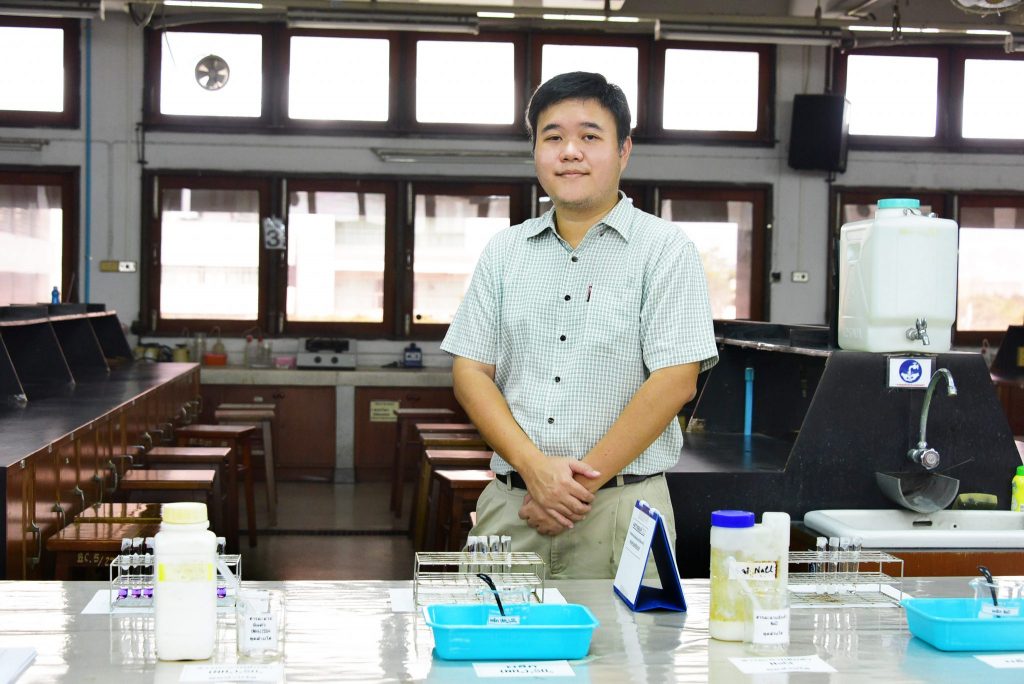 Decoding Protease to Fight the Outbreak
Protease is one of the first protein-digesting enzymes of the coronavirus 2019 that received attention from Chinese scientists, followed by England, Germany, and the United States. Chula's Department of Biochemistry, Faculty of Science, is the first and only institution in Thailand capable of studying the structure of the synthesized COVID-19 protease at the molecular level.
"Our research team has been studying the COVID-19 virus at the molecular level. We put the protease crystals under an X-ray that allows us to see what they look like. We can see how the metaphorical "mouth and teeth" of the virus perform different functions, and how to use certain chemical structures to plug them up", explained Dr. Kittikhun.
"Why protease research? Proteases are necessary for the life cycle of viruses, as they digest the proteins that the viruses built to function. Moreover, proteases rarely change their position in the viral structure even after mutation."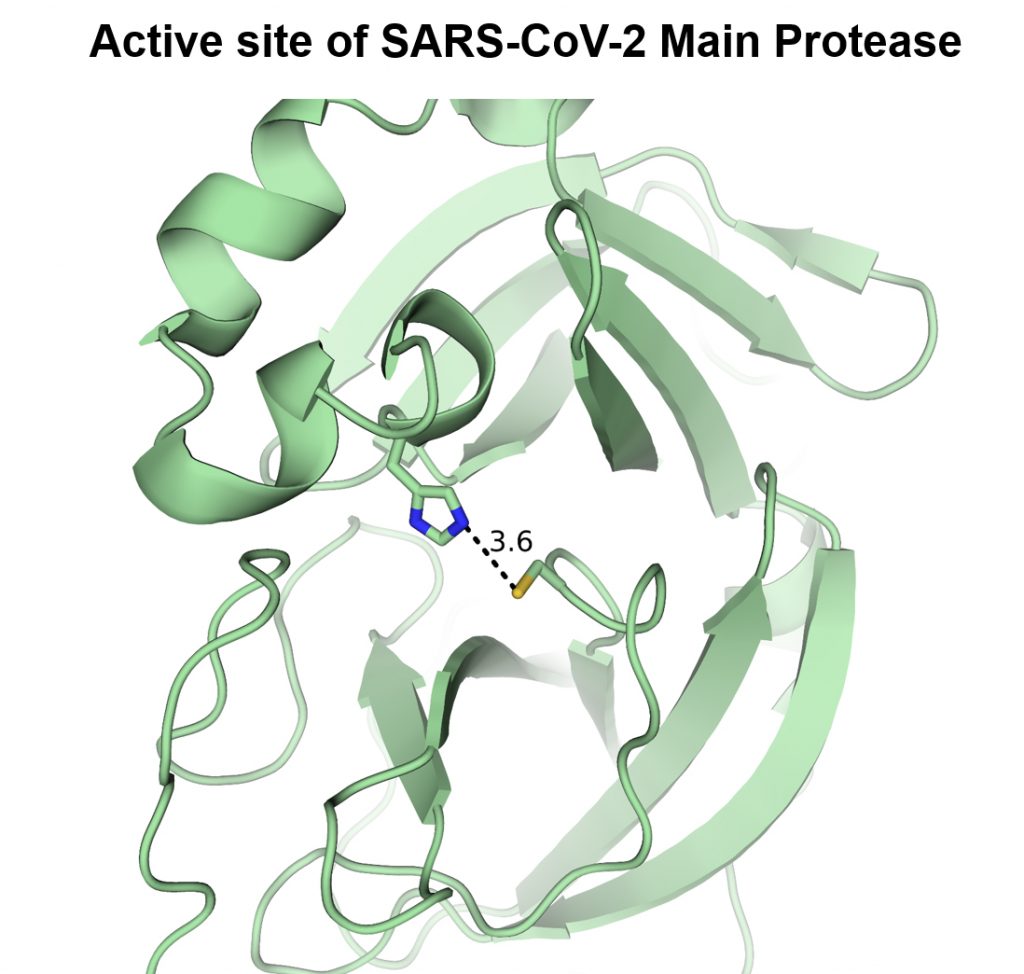 Chula Research Team has studied over 300 herbs, both in the forms of extracts and computer-generated simulations. Many have been found to contain flavonoids that are effective in inhibiting protease in COVID-19.
"Once their anti-COVID-19 test results are satisfactory, the herbs' chemical compound will be processed to synthesize new and more effective substance in targeting the proteases."
"Then, the synthesized compounds will be tested against the virus or protease in test tubes in conjunction with computer simulations repeatedly until we think we have derived excellent and interesting compounds that we could proceed to test them on animals and humans," Dr. Kittikhun added.
Rutin is a flavonoid that has powerful antioxidant, anti-inflammatory, antiviral, and antibacterial properties. Since the onset of the COVID-19 pandemic, it has caught the attention of many researchers overseas as a potential drug to fight the virus.
"Rutin is found in almost all plants, not only in citrus peels, which have a high level of it. Another type of flavonoid similar to rutin is "baicalein" which is abundantly found in the Indian Trumpet Flower plant (Oroxylum indicum). Asst. Prof. Dr. Warinthorn Chavasiri of Chula Department of Chemistry has already synthesized these two compounds for further tests", continued Dr. Kittikhun.
The Chula biochemistry research team is the first to prove rutin's anti-COVID-19 properties in test tubes and is in the process of publishing the findings.
Vaccines Are Not the Final Answers
Learnings from past pandemics show that vaccines alone cannot cope with the scope and rapidity of the outbreak. The severity of each viral outbreak is different. Ebola, for example, though not spreading widely is deadly, while the cold, the flu, or the coronavirus spread severely in a large area in the beginning and a few years down the road will naturally become less severe and localized eventually. Therefore, drugs and vaccine researches must be done alongside.
"We cannot rest our hopes only on vaccines alone. We don't know if the vaccines could stay effective for a long time or if they have to be renewed yearly. Flu vaccines that we receive every year can only protect against 3-4 strains that the Ministry of Public Health predicted would spread that year. The next year, there may be other strains. So, drug production has to go hand in hand with the vaccines," Dr. Kittikhun reiterated about the importance of drug research and manufacturing.
Investment for the Future
The experience gained from SARS and MERS years ago helped hasten the COVID-19 vaccine creation. Drug production is a different matter. It takes time and risks failure.
"Medicine development is a very time-consuming process, without any assurance of success. Yet, it is surely useful. One should not forget that scientists could develop the COVID-19 vaccine quickly because of previous knowledge gained from MERS and SARS epidemic. As the virus mutates, or new viruses emerge, we won't start from scratch. Similarly, in medicine, we were able to develop HIV antiretroviral drugs very quickly in the past because we had already studied similar groups of antiviral drugs before", Dr. Kittikhun said.
Opportunities of Thai Herbs to be Developed as Modern Medicine
Thailand has many kinds of medicinal plants and herbal medicine recipes. Thai people are familiar with the use of many herbal medicines such as "Fah Talai Jone" or Green chiretta, white and black finger roots, and Curcuma comosa, etc. However, these familiar herbs lack further development into modern medicines.
"In my opinion, modern and herbal medicines are no different at all, because they both have chemicals that can bind with the proteins, DNA, or our cells."
Dr. Kittikhun explained that herbs generally contain many compounds, some of which can cause side effects or are toxic. But herbal plant research for medicinal uses is a different matter. Researchers will extract only certain active substances and cast out other unwanted compounds, then modify their structures until they qualify as medicines.
"From an economic standpoint, pulverizing the herbs and encapsulate them is just reselling cheap products repeatedly. Other countries don't have to depend on us for their livelihoods. In countries overseas, when they discovered important chemicals in medicinal plants, they further developed them into modern medicine with clear indications of properties, toxicity, dosage, and directions for use. Then they turn around and sell to Thai people at a high price. This is what we must overcome", Dr. Kittikhun concluded.