Newswise — CLEVELAND—CES 2021, the massive tech and innovation show that draws 175,000 visitors internationally to Las Vegas each January, will be significantly different this year as it goes all-virtual Jan. 11-14.
But for the eighth straight year, CES 2021 will showcase an array of science, engineering and technology innovation from Case Western Reserve students, faculty and alumni, including:
"It's a pretty diverse group—from music to deep science to market-ready tech--so we're pretty excited about it," said CWRU LaunchNet Director Bob Sopko, who organizes the university's annual participation. "Everything might seem different this year because it's online, though the job is still the same: Find a way to get your work noticed by meeting with the right people and making sure your message is on target."
Sopko said there is also considerable pride in launching the effort from Northeast Ohio—and from Case Western Reserve. The Case Western Reserve/LaunchNet-led team will have seven "digital booths," with three exhibitors in each space throughout the four-day event.
One booth will also show viewers a video tour of the Larry Sears and Sally Zlotnick Sears think[box], Case Western Reserve University's seven-story, 50,000-square-foot open-access innovation space, where many of these innovations advanced.
"We want the world to know that we are concentrating on these things in Cleveland, Ohio, and that we are on the cutting edge of innovation," he said. "We are also going deeper and researching, developing and marketing important applications for humankind."
Technology with a human side
The exhibits from HFI, 3D-Music, Reflexion and the two COVID-19 efforts, reflect that wider humanitarian reach, Sopko said.
For the leaders of HFI, that reach means not just connecting people to technology, but people through technology.
"We are creating NeuroReality™, the next evolution of virtual/mixed/augmented reality and telepresence," HFI founder Tyler said. In other words, HFI's avatar platform would allow someone to "feel" another person—regardless of distance.
"In 2020, COVID-19 has forced everyone to 'social distance,' but we have seen the toll this can take on individuals and communities," Tyler said. "Our technology brings touch to technology and goes deeper than traditional haptic devices. We actually connect directly to the human nervous system, thereby creating a direct link to the technology."
He and collaborators are attending the virtual CES to meet and engage investors and talk with potential industry partners.
Matthew Canel, a 2021 mechanical engineering grad student, and 2013 graduate Ben Kaufman will demonstrate their quarter-size 3D-printed violins, designed to fit the smaller hands of young players. The instruments will be available for purchase starting CES week.
The duo had attended CES 2020 to gauge market interest, Canel said. The violins pre-ordered during CES are expected to cost around $400, a price lower than those of similar quality already on the market, they said.
"Violins are an expensive instrument for many families with young children and those that are less expensive are often subpar in quality, made with chemicals such as formaldehyde or to subpar standards and they don't sound right," Canel said. "Ours play and sound like a wood instrument, but are much more durable for use by children."
Kaufman said the instruments—which are 3D-printed from one of the few plastics that does not contain a warning due to is chemical stability and minimal out-gassing—are also thermally resistant, meaning that they are more likely to maintain their tune after being exposed to heat or cold.
Reflexion will return to CES, but with a new emphasis on marketing its technology in the "connected neuro-fitness" area, especially to improve athletic performance. The Reflexion Edge is a cognitive screening and brain training device that can test and set a baseline for your cognitive abilities and then train your brain to improve speed and memory.
Case Western Reserve's Campagna developed the tool with partners at Penn State University and had gained attention in 2017 at the South by Southwest (SXSW) festival in Austin, Texas, by placing third in a student startup competition.
This project actually began early in the pandemic, rising from an April global virtual "hackfromhome" to tackle the spread of the novel coronavirus that leads to COVID-19.
A Case Western Reserve team led by Youngjin Yoo, the Elizabeth M. and William C. Treuhaft Professor in Entrepreneurship and director of the xLab at the Weatherhead School of Management, won that competition among more than 800 entries. Since then, it has grown into a "… privacy-preserving personal analytics platform," Yoo said.
ShareTrace uses state-of-the-art decentralized Personal Data Accounts (PDA) to store symptoms and contact histories of individual ShareTrace users, and then compute "private risk scores." Users legally own their PDA, and only people given permission by the account owner can see the data, and no data is stored by the platform. The developers say ShareTrace can also identify potential exposure to COVID-19 much earlier than other approaches and so can act proactively, not just reactively.
The project was done in collaboration with Dataswift, technology provider of the decentralized personal data accounts, which co-organized the hackathon with global partners, including CWRU.
This project includes several Case Western Reserve faculty and undergraduate students, including Austin Wilson, a junior studying computer science and engineering who is an officially recognized Amazon Alexa Champion.
COVID-19 Predict is a website that seeks to accurately visualize complex data as the course of the COVID-19 pandemic has evolved in the United States (starting in January 2020). Data is sourced daily from the COVID-19 Data Repository at Johns Hopkins University and used to compute daily forecasting models and represent the most up-to-date information.
The platform produces over 2,100 daily state-level calculations and over 131,964 county-level calculations.
Here are some of the other CES exhibitors this year from Case Western Reserve:
Delta Sound Labs—Richard Graham, a Sears think[box] employee at Case Western Reserve and adjunct professor, will be back at CES for a second year to demonstrate Fold, the company's newest sound-manipulation software.
Mbrio Pregnancy Headphones—Founded and patented by Jonathan and Julianne Klinger, these prenatal headphone adapters, prototyped at Sears (think)box, allow mothers to enjoy music with their babies while still in the womb. Medical-grade silicone dampens the sound to safe levels to protect the baby's hearing while plastic clips attach easily to the waistband.
Resitire—CEO and founder Igor Tutelman, who received his master's degree in data analytics from Case Western Reserve last fall, will display a space-age alloy called nitinol, which his company is using to make long-lasting, non-rubber tires. The material, which comes in wire form, has properties which make it elastic like rubber, stronger than titanium and "programmable" (with the addition of heat) to make different shapes, Tutelman said.
RoadPrintz—Sam Bell, co-founder and president of RoadPrintz, sums up their exhibit in four words—"Robot on a truck!" The serious impetus for operator-driven, truck-mounted, mobile robotic pavement-marking system is to "save workers lives, increase the safety of all road users and make better streetscapes more affordable for all," Bell said. Chief Technology Officer Wyatt Newman, a professor of Electrical, Computer and Systems Engineering at Case Western Reserve with an expertise in robotics, developed the technology, along with Bell, a retired auto mechanic.
NeverEnding—An online platform being developed by alum Jamie VanDoren and partners that "allows anyone to take the unique story ideas in their head and bring them to life on the screen" through a customizable art library and animation tools. Their initial target is video gamers, but they see an opportunity for "kids, authors, screenwriters, or anyone with a story idea to share." Diversity is built in, with prosthetics and wheelchair options for users' characters.
Tauon—Austin Wilson of COVID-19 Predict will also, for a second year, exhibit Tauon, his company that helps companies bring voice into their products. Tauon pushes the bounds with innovative voice experiences for many use-cases, including gaming, smart home, and drones.
RooSense—An exhibit led by Chelsea Monty-Bromer and partners at the University of Akron and Bounce Innovation Hub. RooSense is "developing flexible, durable, fabric sensors that can easily be integrated into clothing and gear already worn by athletes."
Wizest—An investing platform that democratizes access to financial experts, making investing as easy as building a Fantasy Football team. William Littlefield, a Case Western Reserve alum and grad student, is a part of its founding team.
Wizest is supported by the Gener8tor gBeta accelerator and has been recognized as a Money 20/20 top Fintech of the year.
Signal Cortex—A simple, all-in-one management software that helps building service contractors retain customers, increase sales, and transform their business operations through improved workplace communications and stronger customer relationships. Developed by two Case Western Reserve alumni, Matt Crowley and Bill Wichert, and supported by the Chicago TechStars accelerator.
ProMytheUs—A talent discovery platform built to help people find and nurture their "secret superpower, run by Vedica Jha, a College of Wooster grad now working toward her master's degree in accounting at Case Western Reserve.
360 Alley—An augmented-reality content creator from Cleveland spurred, in part, by think[box], will exhibit how it creates interactive experiences for products or services that increase customer engagement, retention and "create a wow" factor, said founder Martin Tarr.
GXC—A learning management system developed by alums Steven Schoenwald and Robert Hodermarsky designed to eliminate the widening education gap through what they call "frictionless video learning." They address several pervasive problems with eLearning disproportionately afflicting the poor, and non-native speakers.
Case Western Reserve is supported at CES by the Burton D. Morgan Foundation. Four of the exhibitors for CES 2021 were aided by the National Science Foundation I-Corps' program.
# # #
Case Western Reserve University is one of the country's leading private research institutions. Located in Cleveland, we offer a unique combination of forward-thinking educational opportunities in an inspiring cultural setting. Our leading-edge faculty engage in teaching and research in a collaborative, hands-on environment. Our nationally recognized programs include arts and sciences, dental medicine, engineering, law, management, medicine, nursing and social work. About 5,100 undergraduate and 6,700 graduate students comprise our student body. Visit case.edu to see how Case Western Reserve thinks beyond the possible.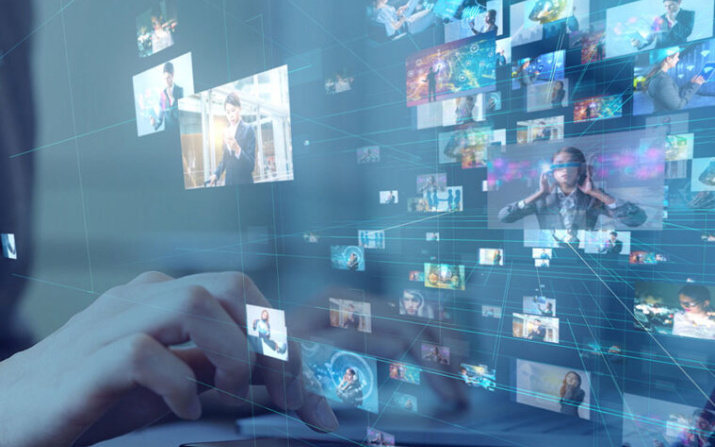 Recommended For You