Chula Genomics Research Team successfully cracked the genetics codes of Thai people so that rare, chronic, and emerging infectious diseases can be accurately diagnosed, and effectively targeted while reducing public healthcare costs. Most recently, the team found the genetic factors in Thai people that contribute to the severity of COVID-19, as well many other genetic disorders.
A little over 20 years ago, a baby was brought to the Emergency Room in a coma and almost died. A pediatric specialist at the time discovered acidosis in the baby's blood that led to a diagnosis of a rare genetic disease. Once the cause was diagnosed, the baby received the right treatment and gradually recovered.
"Now, that baby has already graduated a bachelor's degree," said Prof. Vorasuk Shotelersuk, M.D., a pediatric specialist on human genetics and rare disease, Faculty of Medicine, Chulalongkorn University, with a broad smile. "I was lucky to have studied the disease that the patient had. But not all physicians and patients would be this lucky all the time. We shouldn't be at the mercy of fate, should we?"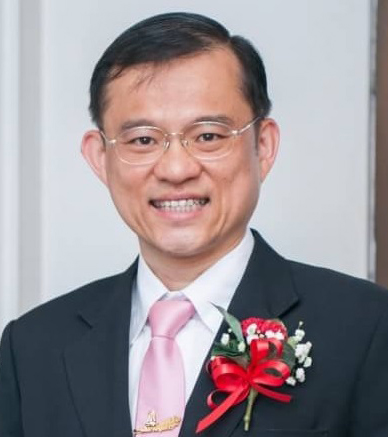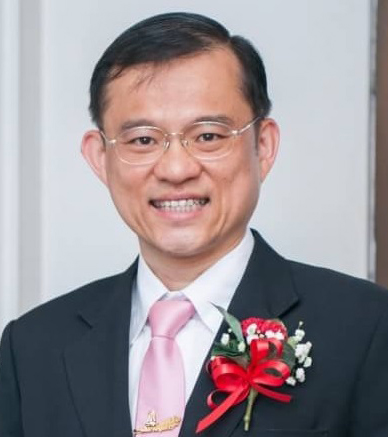 That event motivated Prof. Dr. Vorasuk to establish the Medical Genetic Division in 1999 to do research and develop a knowledge base in the diagnosis and care of genetic diseases. A Medical Genetics Clinic was also opened to care for patients with genetic diseases. These divisions have become the Molecular Genetics Research Unit and subsequently the Center of Excellence for Medical Genomics. The genomics research teams have a large body of genomics research and innovations that are recognized internationally.
Rare Genetic Diseases and Genomic Medicine
Prof. Dr. Vorasuk, Director of the Center of Excellence for Medical Genomics, Faculty of Medicine, Chulalongkorn University revealed that five percent of the population in each country (about 50,000 per million inhabitants) is affected by thousands of rare genetic diseases, like the examples that often appear in the headlines – 'a child with an abnormally large head', 'a child with eight fingers on each hand', or a child has snake-like skin', as well as acidosis of the blood. In the old days, patients with these genetic diseases were often viewed as victims of fate. Misunderstanding and lack of knowledge of the causes and treatments for the diseases cost patients and their families physical and mental suffering. But today, medical advances in genetics have ignited hope for patients.
Prof. Dr. Vorasuk said that the medical technology used for diagnosis has advanced drastically. This has enabled the transition from the current treatment that's based on population average to personalized medicine by taking into account the patients' personal information such as genetics, behavior, and environment during diagnosis and care.
"Genomic medicine analyzes the patients' genetic sequences and maps out their genetic codes. These processes help improve doctors' accuracy and speed of diagnosis, which is very beneficial especially for rare genetic diseases, cancer, and avoidance of severe adverse drug reactions."
Genomics Thailand – a genetic database of Thai people
Apart from applying cutting-edge technologies to the diagnosis and treatment of patients with rare genetic diseases, the Chula genomics research team has also spearheaded a national project known as Genomics Thailand.
"The Genomics Thailand project aims to build a large genetic database of Thai people, to examine the genomes of 50,000Thai people within five years in five disease groups: rare diseases, cancer, pharmacogenomics, infectious diseases, and chronic non-communicable diseases, with Chulalongkorn leading the rare disease group. The project is expected to begin whole genome sequencing of the first group of volunteers in early 2022," added Prof. Dr. Vorasuk.
Moreover, Chula has collaborated with the Health Systems Research Institute (HSRI), National Health Security Office (NHSO), National Science and Technology Development Agency (NSTDA), as well as hospitals and medical schools across the country to establish a Thai Rare and Undiagnosed Disease Network or T-REx to build a referral system and an information database on patient care among hospitals in the network. This will help facilitate patients who live in other provinces to receive a diagnosis from the Center and go for treatment at the hospitals near their homes.
Chula Genomics is the first in the world to discover novel-disease-causing genes in human
Another pride of the Chula Genomics research team is the discovery of new human disease-causing genes for the first time in the world. These include the SATB2 gene causing developmental delay (Glass Syndrome), MBTPS2 gene causing brittle bone disease, and KIF6 gene causing intellectual disability. The team's latest publication in 2019 was on the discovery of the YEATS2 gene that causes epilepsy and hand tremors. It took the team 14 years to discover this gene.
"The gene sequencing technology is advancing rapidly, and it is enabling us to discover pathogenic gene variants that are causative to new diseases found in Thai people. Many projects took us over 10 years of research and we've reached success because of these new technologies," said Prof. Dr. Vorasuk. He added that the future will bring more effective ways of pathogenic genes detection. "These state-of-the-art technologies allow us to decode the entire human genomes in days. This allows us to understand and access all 20,000 human genes and three billion nucleotides (building blocks of DNA)."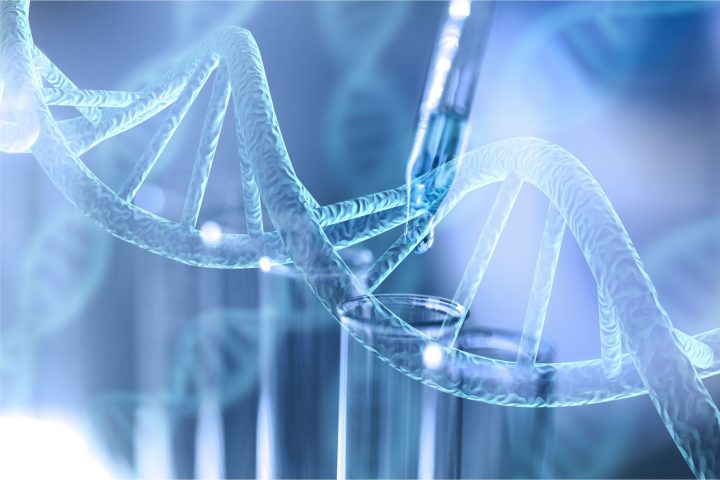 From rare knowledge of rare diseases to treatment guidelines for common illnesses
Studying rare diseases is not only useful to patients with rare diseases and their families, but it also yields a profound understanding of how the body works biologically at a molecular level. This often leads to new approaches to treatments for common diseases. Moreover, combining genomics with other sciences will also expand the benefits even more.
The Chula Genomics Research team has successfully developed a lab-scale prototype innovation to create stem cells capable of producing platelets. The work was published in early 2021 and the petty patent has been filed. Prof. Dr. Vorasuk said that to expand the production to a commercial level, further research is needed on how to be effective and efficient in the production process.
Decoding disease-causing genes with the hope of stopping emerging diseases
Prof. Dr. Vorasuk said genomic technologies have played a great role in the COVID-19 pandemic because shortly after the coronavirus outbreak was found, scientists were able to read the genetic sequence of the virus and accelerated vaccine development in a short timeframe, as well as analyzing the severity of the symptoms.
In Thailand, the Chula Genomics research team has collaborated with both Thai and international research teams in the study of the genetic factors of Thai people that affect the severity of COVID-19 symptoms. (This research is pending publication). The team also studied the genetic factors that can cause a person to develop serious side effects from vaccination.
Prof. Dr. Vorasuk also revealed that the COVID-19 pandemic that is wreaking havoc on the world and putting the economy at a standstill has compelled scientists to join forces in studying new types of Emerging Infectious Diseases that may occur again so that preventive plans can be put together.
"Scientists have examined animal pathogen samples to determine the viral mutation's potential to infect humans, and the ensuing effects, as well as exploring viruses and bacteria in nature to find abnormalities and how to prevent or stop them at the onset."
From accurate diagnosis to the treatment at a genetic level
Over the past 20 years, the Center of Excellence for Medical Genomics has continued to produce research and innovations in genomics and develop accurate genomic diagnostics. This makes it possible to accurately detect the cause of rare diseases. As a result, the quality of life of patients with genetic diseases is improved.
"In the past, the treatment of rare genetic diseases did not focus on the underlying gene mutation but pinpointing on the symptoms. Now, modern technologies in gene modification are allowing us to correct the mutation and restore the genes. The research team will apply these technologies and further their research on diagnosis to develop targeted treatment at the causative gene level," Prof. Dr. Vorasuk concluded.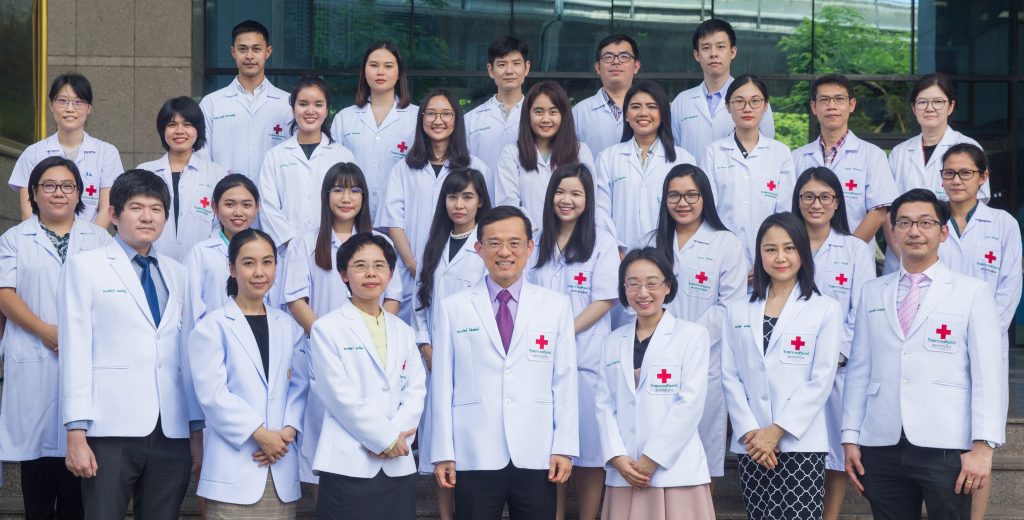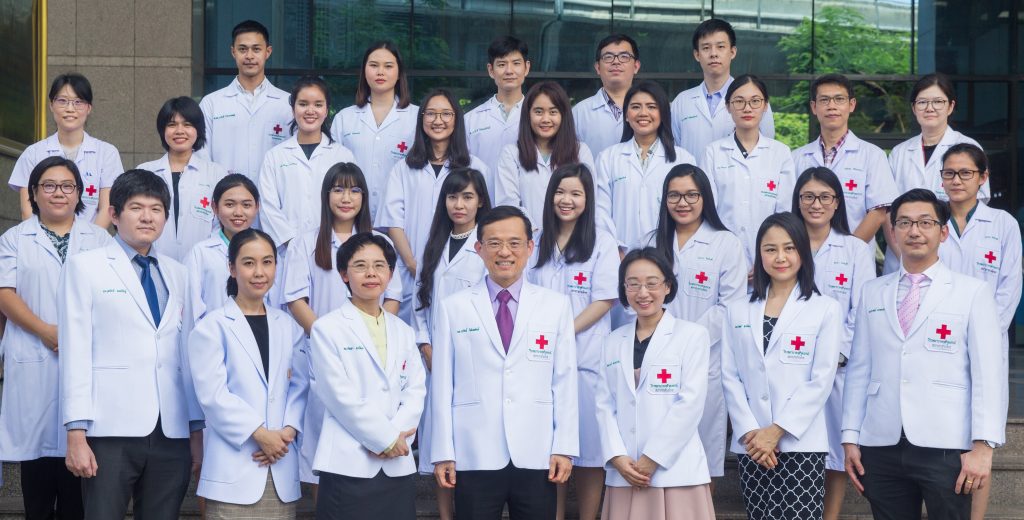 Recommended For You